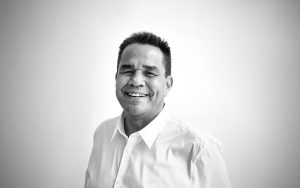 Albert (Al) Gerow, former elected Chief of the Burns Lake Band, brings three decades of knowledge, collaboration and relationships to his role as Senior Advisor with S360 Canada.
Vancouver, B.C. — Albert (Al) Gerow has joined Strategies 360 as a Senior Advisor in the firm's Vancouver, B.C. office. Al has over 30 years of experience and leadership across multiple sectors, with expertise in forestry and natural resources, human resources management, governance, education, and community economic development.
"Al approaches his work with a deep commitment to building collaborative relationships with government at all levels, First Nations, business and industry, and community-based organizations," said Michael Gardiner, President of S360 Canada. "This scale of engagement, with so many different interests, is what sets Al apart as an effective strategist for our clients."
Born and raised in Burns Lake, British Columbia, Canada, Al is a member of the Carrier/Sekani Nation and former elected Chief of the Burns Lake Band. During his term as Chief, Al focused on education, economic development, financial stability, and employment opportunities for band members.
In previous roles, Al has built strong working relationships with First Nations bands, industry, and all levels of government. He also has deep roots in forestry, from harvesting to finishing, including an understanding of nano/nano crystalline fibre research. With experience in the public, private and community sectors, Al has a unique depth of knowledge which he has drawn on throughout his varied career, including as a business owner, college instructor, economic development and elected school board trustee, and municipal councillor.
"We are so glad to have Al bringing his depth of knowledge to enhance our team," said Ron Dotzauer, Founder and CEO of Strategies 360. "His body of work and relationships are an incredible asset to our clients, as is his ability to build consensus to get big things done."  
Al holds a diploma in Business Administration from the University of Victoria. He is also a certified Lead Auditor in ISO 14001 Environmental Management Systems, a certified Employment Counselor, and certified in Emergency Spill Response. Al graduated from the Royal Canadian Mounted Police Academy in 1979.
More information about Al can be found here.
About S360
With offices in 13 western U.S. states, Washington, D.C., Toronto, Ontario, and Vancouver, B.C., Strategies 360 is a leading public affairs, communications, research, and marketing firm. The firm also owns and operates its own in-house creative design and marketing practice. With experts drawn from the worlds of government, politics, the news media, quantitative and qualitative research, advertising, marketing, and design, S360 crafts and executes the winning strategies that help clients succeed in shaping policy and business across western North America.